PROPERTY OF THE WEEK: Rare Single Contract On The Sunshine Coast!
With over $10 billion of infrastructure already underway in the region, it's also well on its way to boasting one of the highest job creation rates in Australia.
With around 350,000 people calling the Sunshine Coast home and an enviable growth rate of 2.9% per annum expected, combined with over 9 million visitors per annum and an exceptional tourist market growth rate of 375,000+ new visitors each year, demand for quality housing is forecast to increase significantly.
The Sunshine Coast has been selected as one of the three main venue clusters for the 2032 Brisbane Olympic and Paralympic Games.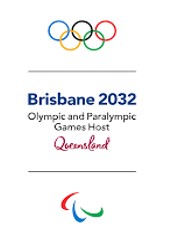 Sunshine Coast Stadium. $68 million Sunshine Coast Stadium expansion project currently under construction; 
Sunshine Coast Indoor Sports Centre. This is a proposed new sports centre in the region. The project is still in the feasibility stage; 
Alexandra Headland temporary staging area to host cycling, race walking, kiteboarding, and keelboat sailing; 
Sunshine Coast Mountain Bike Centre at Parklands to host the mountain biking competition; 
Sunshine Coast Athletes Village.
Additional to the amazing opportunities there will be in preparation for the Games, you will be near, Australia Zoo, Buderim Falls, Local Markets, and many coastal walks and activities at your doorstep!

Townhouse – 1 / 1 / 1 


Internal: 51 sqm
Balcony: 14 sqm 
Garage: 25 sqm
Est. rent: $650 p/w 


Est. completion: mid 2024





Floor plan, furniture and fixtures, measurements and dimensions are approximate and are for illustrative purposes only.